Summer is in full swing and when faced with the sweltering heat, frequent trips to the pool and beach are a MUST. While all boast-worthy tans are bound to fade, your swimsuits' color should be just as vibrant as the day you took your first dip.
With sunscreen, deodorant, and chlorine causing discoloration and yellowing, preserving your suit seems just as unrealistic as your summer romance novel. The Laundress begs to differ. Just follow our step by step instructions after each swim to get the most wears...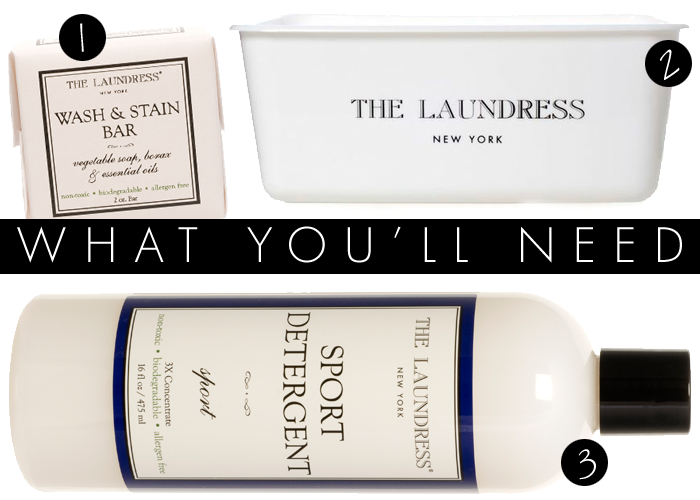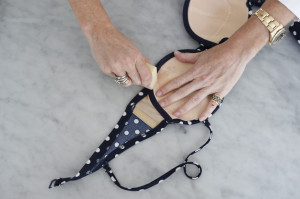 Pretreat stains with the Wash & Stain Bar, working it into the fabric, underwire, and straps.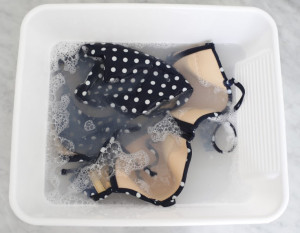 Fix a bath of warm water and 1 capful of Sport Detergent and submerge your suit.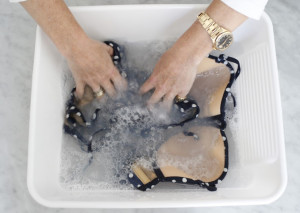 Create a mini whirlpool by agitating the water with your hands and leave to soak for 30 minutes.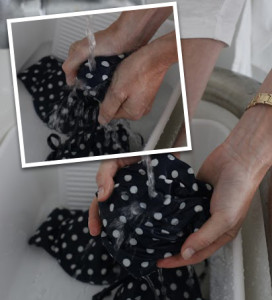 Rinse the suit well under the faucet while gently squeezing out water. Avoid ringing or twisting.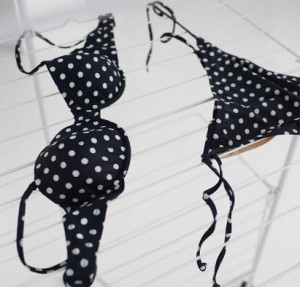 Lay flat to dry. To ensure your suit lasts more than just one season, steer clear of the dryer! The heat will reduce elasticity and damage the fabric.